Maid of Honor Sister Speech
How to write a wedding speech for your sister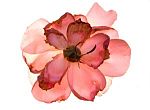 Many women feel overwhelmed when they begin to think about how to write a maid of honor sister speech.
Your sister has entrusted you with an important task on her wedding day: to give a toast, but what do you say?
What are the perfect words to reflect your relationship with your sister, the happiness you feel for her? Where do you begin?
The answer is here. Grab a piece of paper, a pen and follow the maid of honor sister speech template below.
Organize Your Thoughts
The first step toward writing the perfect maid of honor sister speech is to collect your thoughts and decide what exactly you want to say.
---
(Note: If you are in a state of panic or simply don't have the time to develop your ideas the solution for your maid of honor sister speech could be here at bridesmaidwords.com . This site, a collaborative adventure with write-out-loud.com, features a unique speech writing tool to help you create an original heartfelt maid of honor sister speech in next to no time at all.)
---
The best possible way to start the process is to simply jot down thoughts about the points you think you want to touch on in your speech. Allow yourself complete freedom to explore as many ideas as you can. Remember shared experiences - the good times, the funny times. Think about the qualities you admire. You will pick the best of these and later organize them into the sections of the template below.
The Introduction to your Maid of Honor Sister Speech
In your introduction you should identify yourself (because there may be guests who don't know you and don't know that you are the bride's sister), welcome the guests, thank the bride and groom for letting everyone share in their day, the bride for the privilege of being her maid of honor and the best man for his speech. You could include a poem or favorite quote or humorous quip in your opening.
A sister can be seen as someone who is both ourselves and very much not ourselves - a special kind of double.
Toni Morrison
History with the Bride
Next, you could share a humorous or anecdotal story about the bride from your childhood. This will not only provide the audience with a picture of your relationship with the bride, but also can set the tone for the rest of the speech. Whether you choose to write something funny, serious or sentimental, the most important thing to remember about your maid of honor sister speech is to be genuine.
The Relationship
You should continue to focus on the bride in this next section. You can share more information about your sister before she met her groom-to-be. For example, maybe your sister was focused on her career and never expected to find her life-partner. Be careful not to share something overly embarrassing about your sister. Also keep your audience in mind, as you don't want to share a tale or tidbit about your sister that no one can relate to except for you and her.
The Romance
Next, transition to a paragraph about your sister and her husband. How did they meet? How has he changed your sister's life? You can talk about how inspiring their relationship is to you or share a humorous story involving your sister and new brother-in-law. This part doesn't have to be very long, but is meant to bring your speech into the present.  You can conclude this portion by formally welcoming the groom into your family.
Conclusion
There are many possibilities for a conclusion.  You could end with a quote, joke, spiritual advice or a simple congratulations.  Do try to keep with the tone you've set in the rest of the speech and end with what feels most appropriate for your sister.
---
The key to success for your bridesmaid speech is to keep it simple, brief and real. When you organize your thoughts, you will be able to find those perfect words to express your love.
To help you prepare you may also like to browse:
---
Return to top of page
Return from maid of honor sister speech to home page
See the site map for more public speaking tips