Greetings,


In this Issue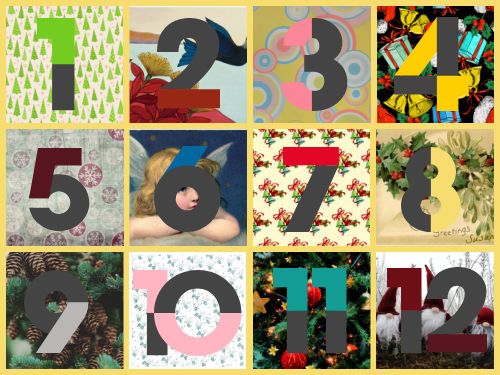 ---
It's been an extraordinary year, everywhere.
Not surprisingly Merriam-Webster declared their word of the year, pandemic, as did Dictionary.com.
Meanwhile Oxford Languages broke with the single word tradition, opting for a cluster to represent this unprecedented time: a volatile mix of health, political, economic, social and environmental crises affecting us all, regardless of which part of the globe we live in.
Where ever you are I hope you and yours are safe.
If you've been on my email list for awhile you might remember I sent out a special Christmas printable to mark the season for several years. Each had the instructions and resources needed to play a public speaking game.
This year, a bit like Oxford, I've decided a single printable is not enough. So instead there are twelve; as the song says, one for each day of Christmas.
Although eight are already freely available on different pages of my site, I've never listed them together before. Now you can easily collect what you want for your classroom, at home teaching, or social gatherings. You'll find the games readily adapt across ages and sizes of groups.
I hope you enjoy them, and that they're useful to you.
Articulation and pronunciation fun
- 7 Tongue twister games the whole family can play + a printable of 44 tongue twisters
- The Announcer's Test. This is a classic long form articulation work out! Apparently it was regularly set as a cold reading test for would-be announcers by Radio Central New York in the 1940s. One hen, two ducks, three squawking geese...
Blank speech outlines
I sincerely wish I'd been introduced to speech outlines as a student long, long ago! They would spared me so much agony.
There are four types available.
The first is a general or standard speech out line. The page it's on covers the reasons for using an outline, different organizational patterns for speeches and how to effectively prepare a speech introduction, body and conclusion.
The next is a demonstration speech outline. It covers all the steps necessary for preparing a good speech from set up to finish. The page includes a completed example to use as a guide.
For persuasive speeches there's an outline using Monroe's Motivated Sequence as an organizer. The page covers each step thoroughly with examples. (And I can see from my site analytics it's popular with several colleges and universities.)
Lastly here's a useful speech outline for learning and/or teaching structure for impromptu speeches. It uses Point, Reason, Example, Point (PREP) format and is on a page on 1 minute speeches.
Impromptu speaking games
All of these adapt well across age groups, and they are such good fun. Each comes with full instructions.
- Picture prompts for story telling. The file contains 40 evocative pictures - perfect for any of the 5 activities on the page.
Next there are 4 Christmas printables from previous years to collect.
Poetry fun
And very lastly, the twelfth, but not least, is a printable of 8 classic children's poems. These are perfect for exploring vocal variety, for honing articulation, and for having sheer unadulterated giggly fun. You'll find suggestions for working with the poems along with audio clips of yours truly, me, reading them.
---
Farewell and Christmas speeches
Regardless of covid, this time of year is a time of change for many people. They leave jobs: have to say goodbye to colleagues and inevitably they'll be asked to say a few words, to give a farewell speech.
For others there's the speech at the office Christmas party,(or Zoom call), to give.
While everybody else is gearing up for a jolly good time they're nervously scrabbling together ideas about what to say to wrap up the year, to thank everyone for their work and wish a happy holiday to all.
Is this you? If you need a farewell or Christmas speech and you're short on time try my Speech Builder. This will help you prepare a good original speech very quickly.
Spend approximately 15 minutes and $10.00 US and you'll have your speech ready to go.
---
Comment, share & connect
If you've got comments, feedback or questions you're most welcome to contact me through my about me page.
If you liked this issue of Speaking-Out-Loud, please feel free to send it on to any friends or family. The site url to forward so they can subscribe is Speaking-Out-Loud.
And you can find write-out-loud.com on Pinterest too!
Until next time,
Happy speaking, happy holidays, stay strong,
Susan