Greetings,


In this Issue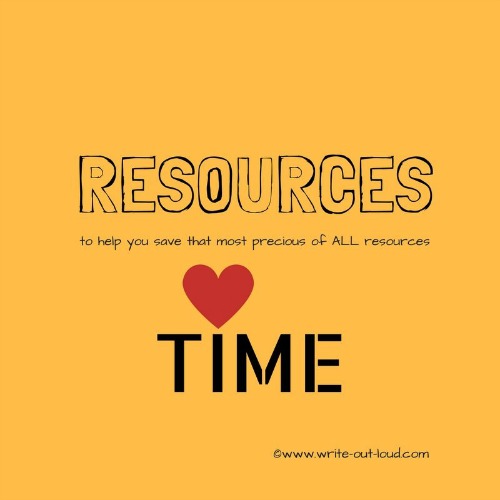 Happy New Year!
Let's start 2018 in the way we mean to go on! Let's be inspiring. Let's take on projects that extend our skills, and above all, let's be efficient!*
Here's a collection of links to the resources I use myself on a regular basis, as well as links to resources I have made that visitors to write-out-loud.com find useful.
If you're putting presentations together, speaking or teaching you'll find that they'll help you:
save time
prepare better presentations
deliver your speeches more confidently
and inspire you when your capacity to think and generate ideas has slowed to a frustratingly, weary trudge.
Links for preparing presentations
Here are the ones I use regularly.
Sources of copyright free and free to use images
Pixabay - a huge number of images: photos, vector graphics and illustrations. I find the site very easy to use and the graphics do not need any form of attribution.
Graphics Fairy - a vast collection of vintage graphics that have been carefully selected and organized according to subject, type and use. Although a monthly membership fee allows access to everything - tutorials and images, a generous selection of material is free.
Wikimedia Commons - freely available images posted by contributors from all over the world. Attribution may be required.
Online graphic/image programs
Canva.com - two levels of membership one of which is free. Canva is excellent for making cards, posters, email headers ...Many of the images on write-out-loud.com have been made using canva. It's intuitive to use and just keeps getting better. I love it!
Pic monkey - another superb graphics program enabling you to make your own buttons etc, etc. Again I've used it extensively on write-out-loud.com and for making special images for presentations. Pic Monkey also has two levels of membership, one of which is free, and like Canva, it is constantly adding more.
I use both Canva and Pic Monkey because although they are similar, they each have features I want to use that the other doesn't. Sometimes I'll start something in one and transfer to the other to finish it!
Presentation excellence
How to Create the Best Powerpoint Presentations, With Examples. This is a superb post from marketing experts Hubspot discussing, as the title says, best practice. You'll find the shared examples (24 of them) compelling.
Useful links for teaching public speaking groups
These are for suggestions/ideas that are effective and can be easily implemented. I've included a collection of "how to" pages - guides, as well as links to the ever popular activity, game and speech topic pages.
"How to" pages
Impromptu speaking - tips and 7 structural templates to teach to take the sting out of impromptu speaking.
Vocal variety - exercises for teaching pitch, tone, volume, and rate.
Public speaking games and activities - This page lists, and links to, all the games and activities on my site.
Speech topic pages
Never have an "Oh-my-goodness-what-am-I-going-to-speak-about?" moment again! Visit speech topics and you'll find links to lists of all kinds of speech topics - demonstration, persuasive, fun ...
And here's two links to my Christmas 2015 - Song Titles and Christmas 2016 - Would you rather ...? giveaways. Both are printable pdfs of topics formatted for use in games like One Minute Speeches.
Assorted gems
Some of these are recently found sites bookmarked for more exploration, while others are frequently visited. They're such a mix they defy grouping, hence the heading!
An introduction to common errors in English usage. This site belongs to Professor Paul Brians from Washington State University. Use the links in the left navigational column to open lists of gaffs. He also puts out a weekly podcast in conjunction with his editor covering easily confused phrases and words.
How to practice effectively ... for just about anything. This is a beautifully crafted TED Education video from Educators Annie Bosler and Don Greene explaining how practice affects the inner workings of our brains, and how to practice for best results.
Ginger Public Speaking - Blog articles - Sarah Lloyd-Hughes writes honestly, persuasively and with humor about all aspects of speaking in public. The site is a delightful, insightful time sink!
Brainpickings - This is Maria Popova's "cross-disciplinary LEGO treasure chest, full of pieces spanning art, science, psychology, design, philosophy, history, politics, anthropology, and more; pieces that enrich our mental pool of resources and empower." I find it a wonderful emporium - the perfect place to get lost in for hours at a time.
* "Let's be efficient!" - This is my wish for myself. Perhaps it applies to you too. I can spend so much time trapped in an agony of indecision dithering between this thing, or that thing, do it that way, or this way, use this word, or that word! This year I am practicing using my time efficiently. I'll let you know how it goes. Maybe. Perhaps.

---
Comment, share & connect
If you've got comments, feedback or questions you're most welcome to contact me through my about me page.
If you liked this issue of Speaking-Out-Loud, please feel free to send it on to any friends or family. The site url to forward so they can subscribe is Speaking-Out-Loud.
And I'd love to see you on write-out-loud.com's face book page too.
Until next time,
Happy speaking, happy new year!
Susan