Greetings,


In this Issue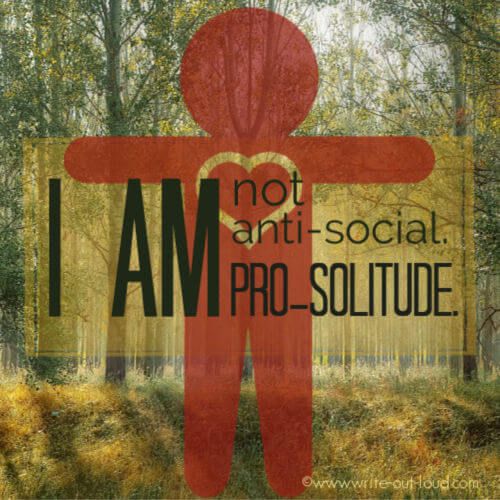 ---
Help! I don't want to speak in front of large groups and the mere thought of networking is horrifying to me.
What can I do?
If that's you, these tips will help. You don't have to change into Mrs/Mr Gregarious, the life-and-soul-of-the-party, but you do have to put your book, or its equivalent, down for a little while at least. :)
Choose your event and prepare
Become a strategist.
Select which events you absolutely need to go to in order to maintain networking relationships, career goals, or whatever is important to you. Those are the ones you put in an appearance at.
Before you go to the event do your homework:
Find out who is running it
what's expected of guests
what the dress code is
the time it starts
the place
the duration ...
In short put anything on the list that will give you a comprehensive understanding of what it's all about. The more you know about it the better it will be for you.
Rehearse
Rehearse some open-ended questions to use as icebreakers to initiate conversations.

Hi, my name is Mary. What prompted you to come along?
In your experience what's helpful to know about this meeting/gathering/event?
What do you like about these events/the job you do/...?
What's your role in this event?
Questions are two way. Prepare a response for those you'll inevitably be asked like "What do you do? Tell me about yourself." That way you'll have something coherent to say rather than selling yourself short with "ums" and "ahs".
Make a pledge with yourself that you will engage someone in conversation within the first couple of minutes of your arrival. The longer you leave it, the harder it gets!
At the event
Arrive early: Walking into a full venue and an event that is already well underway makes it unnecessarily tough on yourself. Go when it's just beginning and you'll get an opportunity to meet some of the participants in an unstressed way. Perhaps you could help set out the chairs or do something else to assist. While you're doing that, smile and chat!
Talk slowly and clearly: Nervousness or anxiety often translates into racing and mumbled speech. Take a breath, slow down and articulate clearly.
Being asked to repeat yourself because you were either misheard or unheard is potentially embarrassing. You can avoid that possibility.
Watch your body language: Are you saying "closed" or "open"? Are you meeting people's eyes while they're talking to you? Have you accepted and returned hand shakes firmly?
You do not not need to be jumping out of your skin, grinning with pumped enthusiasm but you do need to show you're attentive and interested.
Do not apologize: Being an introvert is not something to be sorry for! You do not need to say things like: "I'm not very good at public speaking or meeting people." These apologies undermine your confidence and are as often untrue as they are unnecessary.
Introverts can and do make excellent public speakers/net workers and they are frequently better at understanding people than their extroverted counterparts because they spend a great deal more time observing and listening.
While you may never feel entirely comfortable in the natural setting of an extrovert, that's OK.
Avoid overthinking: A quiet type can spend a lot of time going over and over and over again exchanges or situations in their minds. "What if I had said that, instead of this?", "Why did I mention X ?", "What a fool they must think me!"
The problem with this is believing that others see us the same way we see ourselves.Often they don't. In fact it can be the opposite. I know because I spent years being painfully anxious in these situations and yet was perceived as confident and capable.
Escape routes: If it's a long event, and appropriate, either arrange to arrive part way through or leave early. Limit the amount of time you give to it which will help you conserve energy. Just make sure that the time you do spend there is spent well.
Rewards: Acknowledge the steps, however small. Congratulate yourself sincerely. Give yourself a gift - time with a good book, a movie...
For ongoing meeting people and public speaking practice join a community group like Toastmasters International. It's full of introverts like yourself all learning to successfully speak up to be heard. I know that's true from personal experience.
Join the Quiet Revolution
A few years ago Susan Cain published a hugely successful book called: Quiet: The Power of Introverts in a World That Can't Stop Talking. It's been on the New York Times Best Seller list for over three years and has quite literally turned a lot of the negativity about being introverted around. Her website is a treasure trove of tips, and stories from people all over the world celebrating their introversion. If you've ever felt shamed because of your preference/need for quiet do visit.
---
A round up of pages, either revamped with added information or new on the site.
Almost instant speeches - Prepare a simple farewell, welcome or thank you speech in minutes with the help of the speech builder.
Managing public speaking fear - using self-hypnosis. If you've tried all sorts of other methods to shift the fear you feel and none of them have been particularly effective, do look this over.
---
Do you write? Do you have a story or tips connected with public speaking to share? Would your experience inspire or help others?
Yes? Then I'm very keen to hear from you. Contact me. You'll reach me by hitting "reply" to this newsletter or you can send me a message via my feedback form on my about me page. I look forward to hearing from you.
---
Comment, share & connect
If you've got comments, feedback or questions you're most welcome to contact me through my about me page.
If you liked this issue of Speaking-Out-Loud, please feel free to send it on to any friends or family. The site url to forward so they can subscribe is Speaking-Out-Loud.
And I'd love to see you on write-out-loud.com's face book page too.
Until next time,
Happy speaking,
Susan