Online grief support
Online grief support
How online counseling could help
By: Susan Dugdale | Last modified: 16-10-2020 | First published: 17-08-2017 |

If you've clicked through to this page, it's likely you're:
looking for some guidance or help for yourself,
or wanting some suggestions to pass on to someone dear to you,
AND you're wondering if online grief support and counseling is going to provide what's needed.  
Your questions are probably similar to these:

Why use an online counselor rather than a therapist in my local area?
Is online counseling effective?
How does it work?
How do you get started?
And how much does it cost?
Before I answer them, in the interests of transparency, I need to say the following information about online counseling: how it works, getting started and the costs involved is provided by BetterHelp. BetterHelp is an internet based company whose sole business is matching those who want counseling with those who provide it.   
When a person signs up for counseling with BetterHelp from write-out-loud.com I receive a commission for providing the link enabling the connection. I would also like you to know I only recommend a service after I have researched it thoroughly to ensure it delivers what it says it does. 
(Visit TrustPilot to read independent BetterHelp customer reviews.)
And now, let's get onto getting your questions answered.


Why use online grief support?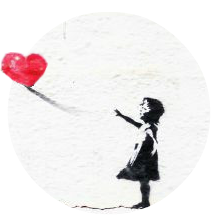 because you don't want to worry your friends or your family with your problems, especially if they are grieving themselves.
because talking about difficult subjects is often easier when the person you are talking to is not part of your immediate community. (You are unlikely to meet them in your local supermarket checkout line!)
because you want the convenience of getting counseling in your own time, in your own home. 
because online therapy has been proven to be just as effective as traditional face-to-face therapy.
(For more information please see this 2008 study comparing results between face-to-face and internet intervention (online) therapy published by the 
 Journal of Technology in Human Services Vol. 26 , Iss. 2-4, 2008.
Ten years on Cognitive Behaviour Therapy (Volume 47, 2018 - Issue 1) published the results of a 2018 study comparing the effectiveness of traditional face-to-face and internet-delivered therapy. They were similar to those of the 2008 study referenced above.
For more discussion (and links to reputable studies) please see this Inc.com article by Amy Morin: Does online therapy work? Here's what science says.)
and because it costs significantly less than the average face-to-face counseling session. 
Understanding grief
I understand what grief can do. Too many people in my immediate family died unexpectedly and, far too young: my parents, a brother and a sister.
I also know there may come a time when you want to say: OK, alright. I need help.  I want to stop feeling like I do. 
Maybe that's where you are now.
Perhaps you haven't been sleeping, or eating.
Maybe you've been unable get dressed to go out.
Or you're deliberately avoiding family and friends, drinking too much alcohol and crying all the time.
And maybe that's making you feel frightened, angry and crazy.
Or perhaps you're running on empty: feeling nothing. 
There is no official recipe stipulating the exact ingredients for grief.
And just like we don't fully understand what is involved until we experience it, neither do we know how long it takes, before we can say we're through the most intense period of it.

That's why talking with someone who fully understands, and is professionally trained can be very useful and reassuring.


There is no right way to grieve
How we experience grief is unique.
Today there might be rocks where your heart used to be. Tears may spring from nowhere, and the thoughts in your brain might be stuck on a loop spinning around, and around, and around ...

Tomorrow it could be different.
Despite what well-meaning friends or family might tell you there are no "right" ways to grieve. And neither are there "right" stages which everyone must pass through in a "right" sequence.
We are unique therefore our experience of grief is unique. We may not progress tidily from this stage to that and, collect our lives back ready to be fully lived once we go through the last one.

The reality of grief is tough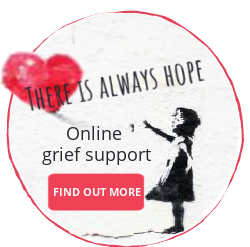 Grieving is a zig, zag, slip, sliding journey.
Some days it's hard to get out of bed, have a shower, get dressed, brush you hair, to eat, answer your phone, or, go to work.
It can be tough finding a reason, or the energy, to do things once regarded as so ordinary you did them without thinking.
Is this where you are?  Tired, and experiencing life as a blur, sucked of color and meaning?
We both know, it will never be the same again. That's true. The person you loved, who meant so much to you, is gone. Hard though it is, that's reality.
However there is help available and you could use it to begin finding your new 'normal'. You could talk your situation through with a professional.
Please note: BetterHelp is an American company and all the therapists are US based. However, you can sign up and receive counseling from where ever you are in the world.  You'll need to bear in mind though, time differences and that the language spoken is English. You'll also need a reliable internet connection because  your sessions, (live video or phone), are conducted through the BetterHelp website.
Benefits of online grief support 
When you connect with a BetterHelp.com counselor you: 
are meeting a fully trained, professionally qualified therapist who has been selected especially to match your needs. 
can meet them in the privacy of your own room.
can meet them anytime, anywhere via video conferencing, live chat, a phone call or messaging. 
can meet them as many times as you want.
spend much less than you would on typical face-to-face session.
Depending where you live a typical face-to-face session can cost between $90 - $250 USD for a single 60 minute session. 
With BetterHelp you pay between $35 - $80 USD per week (billed monthly) for unlimited access to your counselor. The rate varies because BetterHelp uses a weekly, monthly or yearly subscription plan. The longer the plan, the lower the cost per week.  Additionally, BetterHelp offers financial assistance or sliding scale therapy for those who need it.

can talk about what you choose, when you choose.
can be anonymous if you want.
can change your counselor if you are not happy with the one that's been assigned to you.
For more information, please visit the FAQ page.


Read BetterHelp.com counselor reviews
Updated daily!  Literally hundreds of reviews from people all around the world who've used BetterHelp.com counselors. Browse. Read what they have to say ...
Talk to a professional counselor
You could get started today for any of these reasons.
You know it's time to begin managing the pain you experience. 

Talking with well-meaning friends hasn't lessened or fixed it.

You are causing your family, and yourself, worry.

Sharing and venting on an online forum hasn't been enough.

Conflicting and confusing advice is causing anxiety and more problems.
There is no shame in talking to a trained counselor.
After all, you visit a medical doctor when you are physically unwell. When your car needs a tune up you take it to the garage.  When your plumbing fails you call in the plumber. 
In talking to a professional therapist you are taking the most appropriate action toward finding a way forward.* 
Are you ready to begin?
Let's move forward
* Just checking. Do you need immediate help?
Please seek immediate help from a doctor or medical practitioner if you are experiencing:
thoughts about deliberately harming yourself
thoughts about suicide
physical pain that you can not explain.
Do not wait! BetterHelp.com is not an emergency care service which is what you need right now. Please look after yourself. Make the call! 
However if you are not in crisis, and ready to move on, your next step toward living fully once more, could be to get started.