Sponsorship advertising

A partnership with write-out-loud.com
Sponsorship advertising is available to a carefully selected and limited number of providers of specialist goods and services whose products will enhance or add value to the lives of my many site visitors.

As a potential sponsor you will have 24/7/365 access to a growing, motivated multi-national audience primarily seeking information allied to write-out-loud.com's core function: providing public speaking support and assistance across a broad range of related areas.

A holiday give-away...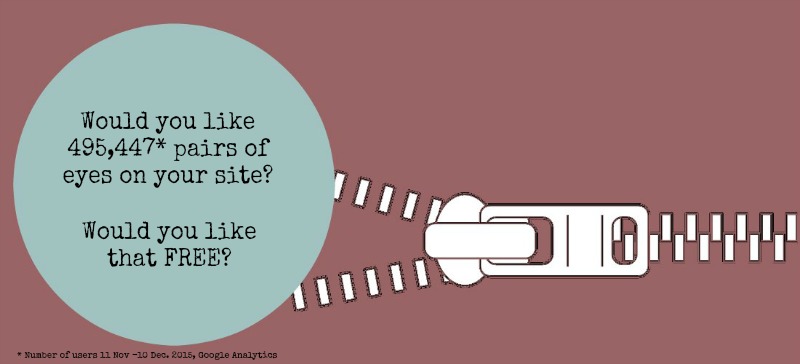 TWO advertising spaces FREE to a good home

Of course I'm not going to permit just anybody to move in! :) There are a few requirements. You have to be providing a valuable service - one that will truly benefit my visitors, and I'll be the judge of that! I'm thinking along the lines of global or national community organisations, not-for-profits, volunteer education groups, charities - people who use their knowledge and skills to empower others regardless of race, gender, religion, country of origin...
Based on current usage stats there's 495,477 potential visitors per month who'll see your text, or your image, or both, in the right column of pages on my site. Imagine what that exposure could do.
If you think your organisation/group/website is a good fit for one of those slots I'd be delighted to hear from you. Please get in touch via the Sponsorship Information Request form below to begin a discussion.


Click the links to find out more about

Your potential visitors
According to Google Analytics in the last month (10 Nov. - 10 Dec. 2015), visitors came from 234 countries/territories.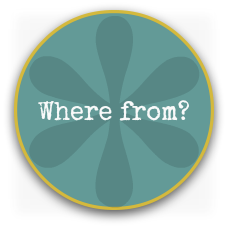 Of those the top 10 were:
United States 233,751 sessions 

India 74,508 sessions
Philippines 52,113 sessions 
United Kingdom 29,641 sessions 

Canada 23,309 sessions
Australia 22,704 sessions

South Africa 12,887 sessions

Kenya 12,446 sessions

Malaysia 12,227 sessions 
Pakistan 8,269 sessions

That's a grand total of 585,715 sessions.

*Want current visitor stats? Please ask for them through the contact form below.
Google analytics reveals approximately two thirds of all site visitors are women.
The age groups represented

25-34

accounts for 31.17% of visitors,


18-24

comes in at 24.09%,


35-44

= 18.15%,


45-54

= 11.61%,


55-64

= 9.20%,


65+

= 5.78%.



If you wish, you can check write-out-loud.com's latest demographics, and ranking, according to Alexa for yourself.
About write-out-loud.com
write-out-loud.com made its debut on the web in 2006. Since then the site has grown steadily in content and the amount of traffic it receives.
From 10 Nov. - 10 Dec. 2015 Google Analytics shows the site had: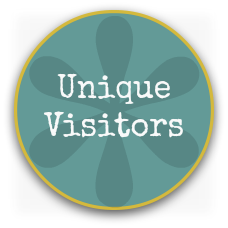 The average time on page is just over 3.3 minutes.
A combination of 43,054 keywords and phrases were used to find the site.
Referrals come from over 649 sources including the major search engines, highly regarded specialist niche directories, educational and other websites as well as blogs.
write-out-loud.com has a newsletter Speaking Out Loud going out to an ever increasing subscriber group (over 5,600) and a Facebook page.
Site pages are also frequently shared via the on-page sharing buttons.

The philosophy driving write-out-loud.com is simple:
"to empower people to speak positively, confidently and effectively"
This is a not a commercial website but rather one person's ongoing work (mine) borne out of a love of words.
Levels of sponsorship
write-out-loud.com offers three levels of sponsorship advertising, plus an 'ask me' alternative.

Level One
Place your image (160 x 160 px) on the page(s) of your choice in the right side column.
Level Two
Place your skyscraper banner image (160 x 600 px) on the page(s) of your choice in the right side column.
Level Three
Place your image (160 x 160 px) or skyscraper banner (160 x 600 px) in the right side column site-wide.
(Note: All images/text to be provided by the advertiser. To view a full list of all pages available please see the site map.)
Ask Me Alternative
Use this category when you can't see exactly what you want. It's a discussion starter!

Pricing
Rates are determined by:
the level of sponsorship advertising requested
availability of space
topic
the chosen page(s)
the amount of traffic the page(s) receives
the time block you select (1 month, 3 months, 6 months, 1 year)

All prices are quoted in US dollars and all payments are made via PayPal.
Terms and conditions
Please note: In compliance with Google's webmaster guidelines all advertiser links include the rel="nofollow" attribute.
I retain the sole right to decline any product or service that I think is unsuitable for my site or of little interest or value to site visitors.
All sponsorship advertising payment rates and options may be subject to alteration in accordance with either market forces or availability. These alterations will not affect an existing contract.
Privacy policy
I will never sell, exchange or otherwise disclose either your contact or contractual information to anyone.

Click the link to view the site's Privacy policy
Interested?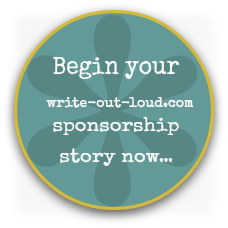 For more information or a formal sponsorship advertising quote, please fill out the form below.
Thank you! I look forward to working alongside you to provide the best for my site visitors.