You are here: HOME › Speech topics › Easter speech topics
Easter speeches - 30+ speech topics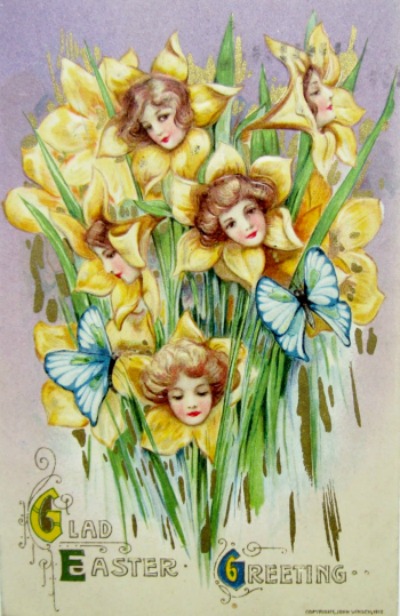 Easter - a season celebrating rebirth or renewal and, depending where you are in the world, heralding the arrival of spring.

If you're preparing to set Easter speeches for your class, or you need an Easter speech idea for yourself, read on.
Many of the speech topics below could easily be extended to include image-rich 'show and tells' or become delicious demonstration speeches - highly popular 'EAT and tells'.

Whether or not you share the beliefs at the heart of Easter, it's a fascinating, and engrossing topic area.
Give it half a chance and you'll find yourself immersed and amazed. You'll uncover curious customs,  similarities transcending time and cultures ...

* the "Daffodils Girls" Easter postcard above was one of a series by American artist Samuel Schmucker. They were published by John Winsch in 1910. See postcardiva postcard blog for more information.  
History hunt topics for Easter speeches
The essence of Easter (rebirth and renewal) has been celebrated in many forms by many cultures throughout the centuries. There is considerable ongoing debate over its exact origin and the traditions associated with it!
Any of the topics listed would be suitable for an interesting informative
speech.

What is the background of word Easter? Where does it come?

What is the symbolism of the Easter egg? What does it represent? How have different cultures decorated eggs?

What is the story behind the Easter rabbit?

Why do the dates of the Easter celebration change from year to year?

What are the connections between the Jewish Passover festival and Easter?
What colors are associated with Easter and what do they stand for?

What flowers are connected to Easter? What do they represent?

What are Passion Plays? Where did they come from? Where are they performed today?

What is Lent? How was it marked historically? How is it observed today?

How do different countries celebrate Easter? For example - Greece, Italy, France, UK, USA

What special significance do candles have at Easter?

What curious superstitions are there around Easter?
For instance: bread or buns baked on Good Friday are said to never go moldy.

Where did the Easter bonnet tradition come from?


"Our Lord has written the promise of the resurrection, not in books alone, but in every leaf in spring-time."
Martin Luther

Egg rolling - Where does this happen as part of Easter? What's the history behind it?

Egg tapping - Where does this happen as part of Easter? What's the history behind it?

The Egg dance - Where does this happen as part of Easter? What's the history behind it?

Pace Egg plays - Where are these performed as part of Easter? What's the history behind them?

Special days as topics for Easter speeches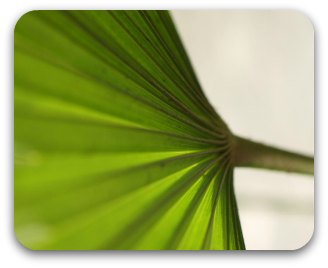 Find out the history of and what happens where, when, why and how, on any of the following days:

Shrove Tuesday (sometimes called Fat Tuesday or Mardi Gras)

Ash Wednesday

Maundy Thursday (also check 'Maundy money' for a fascinating
ongoing UK tradition involving the Queen)

Good Friday

Holy Saturday

Palm Sunday

Easter Sunday

Mothering Sunday

How about show and tell, share and EAT, Easter speeches?
These topics cover traditional Easter foods. They'd make very popular demonstration speeches!

Share the history of Simnel cake.
This rich fruit cake covered with marzipan and topped with 11 marzipan balls representing the faithful disciples of Jesus is made for Mothering Sunday in the UK.

What is the origin of the cross on the top of Hot Cross buns?

What's the story of pancakes for Shrove Tuesday?
As an extension check Pancake Races too.

Many countries have special Easter breads.
Try Greek tsoureki Easter bread with traditional red-dyed Easter eggs inserted into it.
Or kulicha (Russian) a sweet yeast-risen bread with raisins, almonds and candied orange peel.
How to make and decorate Easter eggs.
Wax, dye, paint, or glue and glitter? Boiled or blown eggs? Real or substitute?

How to make an Easter basket.

What's the history of chocolate Easter eggs, and how to make them.

Related pages:
How to prepare and give a demonstration speech - if you're considering an EAT or show and tell, do check.

How to use visual aids (props) in speeches - fail-safe tips and tricks to make sure your Easter speeches are all you want them to be.
How to write a speech - if you need a hand on the business of crafting a speech, check this page for step by step speech writing help.