You are here: HOME › Birthday speeches
Free Birthday Speech Tips

Birthdays are a wonderful opportunity to celebrate the joy of living, family, and friends while focusing on that one special person whose "day" it is.

After singing "Happy Birthday", blowing the candles out, making a wish and eating the cake, it's time for the speeches to begin.
And that's what you're here for - to grab a few free birthday speech tips!


Use these suggestions to tailor your talk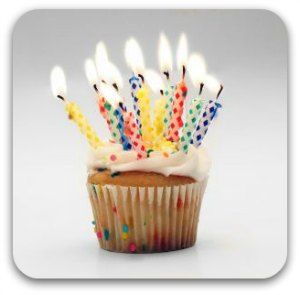 Before you write the actual speech get the background information you need.
This determines what you'll put in, and the tone of the language you'll use.

Is the planned birthday celebration formal or informal?


Who is invited? Is it strictly family? Family and friends? Work colleagues?


Are you the only speaker? If so, what theme would the family/friends/work colleagues like you to focus on?


What tone would they like you to use?

Generally, the tone is light, humorous, sincere and positive. Yes, you may tease the birthday person a little but within bounds of the occasion. Too much roasting, use of language too spicy or smutty, or delving into sensitive subject areas could change the event from a happy to an unhappy birthday. Be careful!


If you're not the only speaker: who are the others and what are they likely to cover? Also find out where on the speaking order you come.


How long are you expected to speak for?


Now you have your background notes you are ready to begin writing
Write like a sandwich

Use the standard  3 part "sandwich" speech writing format:

an introduction (one slice of bread)
the middle (the filling where you expand on your theme)
and a conclusion, (another slice of bread).

Your opening and ending hold the middle in place.


Get more info on writing

If you'd like more information about speech structure and the writing process, read my "how to write a speech" page.

You'll find detailed instructions as well as a quick "see-at-a-glance" overview of the process for those of you just needing a refresher.


Find out more about birthday customs

This Wikipedia entry provides a great overview of the history of birthday celebrations in Western Culture as well as charts of the zodiac, birth stones and flowers.

My flower is the humble but beautiful forget-me-not. What's yours? A rose? A violet, or maybe a carnation?

Inspiration from quotations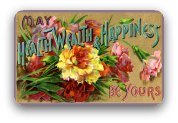 If the birthday is a special one marking a significant milestone celebrate it by picking an appropriate quotation or two.

You'll find a large selection of birthday quotations here.
I've arranged them under the headings "Wisdom", "Wit" and "Milestones" so can find what you need quickly.


Other content suggestions: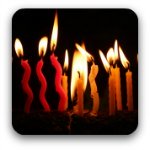 What personal milestones (other than age) have been reached?
Has a special goal been attained?


What endearing characteristics or traits does the person have?


What does the future hold? What special (personal or career) goals are they aiming for?


If the birthday is for an older or elderly person, as the song says: "accentuate the positive". Life is for living regardless of age or circumstance.

For instance, we recently celebrated an eighty-plus birthday: my mother-in-law's. The speeches remembered the past; her vibrant energy and passion for teaching but they also spoke of her ongoing work. These days she has the grandchildren of her first pupils coming for speech and drama lessons. One of her goals is to keep right on teaching. These young ones give her real joy.


What hobbies does the birthday girl/boy have?


Is there a specific song or saying that could be their signature theme?


What core values does the person have and how are they shown in their life?


What did the person say they wanted to be when they were young and how has it turned out?


What special relationships does the person have? How have they added to their life?


Perhaps you'd like to place the birthday in an historical context?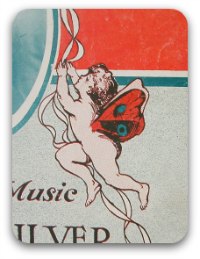 Try these suggestions:
What other significant events happened on this day in history?


What popular songs were being sung at that time?


Where was the family living at the time?


Were there any extraordinary circumstances around the birth itself?


And the last
free birthday speech tips

are:
Remember to include a thank-you for the opportunity to prepare and give a speech. It could be either at the beginning or end, or in both places!


After your closing summary invite everyone to raise a toast to the birthday person.


Write your speech notes up on cue cards to avoid the embarrassment of stumbling or temporary memory loss.


(If you need help to prepare cue cards or don't know what they are go to my  how to make and use cue cards page. You'll find full explanations there. A good set will help you deliver your speech with confidence.)


Remember to run through your speech several times before delivery.

Handy hint - tips for perfectionists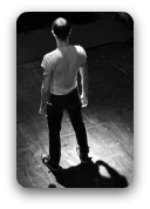 Do read my page on  how to rehearse.  

Rehearsing makes a huge difference. Try it and see for yourself. You'll find out if your speech is too long, too short, not funny enough, phrased awkwardly ...

Rehearsing exposes any glitches and allows you to fix them privately.
Give yourself a congratulatory glass of wine or two when you've finished speaking, not before!

And remember ...
Giving the birthday toast can be the ultimate enduring gift. Words live on in the minds of those who hear them long after the bouquets of flowers drop their petals and the last of the chocolates has been eaten. A birthday speech given from the heart with love, wit and wisdom can last a lifetime. It is worth your effort!

PS.
If it's your birthday and you're delivering a speech to welcome and thank everyone for coming to celebrate it with you, apply the relevant free birthday speech tips to yourself. And, yes, you can toast yourself!