What does the future hold? What special (personal or career) goals are they aiming for?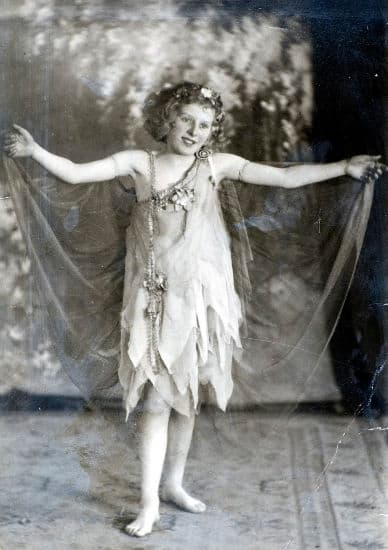 Winnie Dowie, aged 11, 1935 as Titania from Midsummer's Night Dream, Shakespeare.
If the birthday is for an older or elderly person, as the song says: "accentuate the positive". Life is for living regardless of age or circumstance.

For instance, when we celebrated my mother-in-law Winnie's eighty-fifth birthday the speeches remembered the past: her life-long vibrant energy and passion for teaching speech and drama but they also spoke of her ongoing work. 
The grandchildren of her first pupils were coming to her for lessons!
One of her goals was to keep right on teaching. And she did until her eyesight failed. Those young people gave her so much joy.


What hobbies does the birthday girl/boy have?

Is there a specific song or saying that could be their signature theme?

What core values does the person have and how are they shown in their life?

What did the person say they wanted to be when they were young and how has it turned out?

What special relationships does the person have? How have they added to their life?