Sign up for my FREE newsletter

It's chock full of public speaking help & called ...

Why will you value receiving it?

Because every 30 days, (and sometimes a lot more!), you'll get pick and mix selection of:

in-depth interviews with public speaking experts

articles to help you put your best words forward

tips and tricks to make your public speaking easier and more enjoyable

a welcome giggle or two from the weird, wacky and wonderful speech humor department

a round-up of inspirational public speaking posts/resources from elsewhere on the web

advance notice of any special write-out-loud.com e-book, e-course or other product launch

And access to subscription member only downloads.
My goal in every issue is to provide information of value to help you in your quest to become a better speaker.


speaking-out-loud is something for next to nothing
It's free. The total cost to you is, in the words of my Granny, '"diddly-squat". You give me your email address and I give you speaking-out-loud. Simple, easy, and free.


Check a sample issue or two
Here's an article on what to do when your worst public speaking nightmares look like they're about to come true >>> Stuff happens
Here's another on avoiding horrible speech openings >>> Gulp, gabble, grimace
And another on >>> Pause power


To be sure you're reading the next edition ...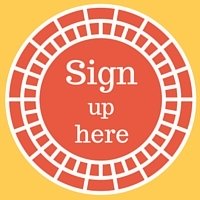 (Please help me give you what you want by double, double checking your email address when you enter it! Thanks.)
Many thanks for signing up.
PS. I am confident you'll enjoy receiving my newsletter but I also know interests change. Should you wish to unsubscribe for any reason, you may do so easily by clicking the unsubscribe link at the foot of any issue.