Newsletter
Sign up for your FREE newsletter

This is actually more of an alert, or a friendly note ☺, arriving in your email inbox rather than a lengthy newsletter.
It's a weekly event: just a few sentences to let you know what's been either added or updated on write-out-loud.com.
I've called it speaking out loud.

Who is speaking out loud for?
speaking out loud is for people who are actively involved in public speaking.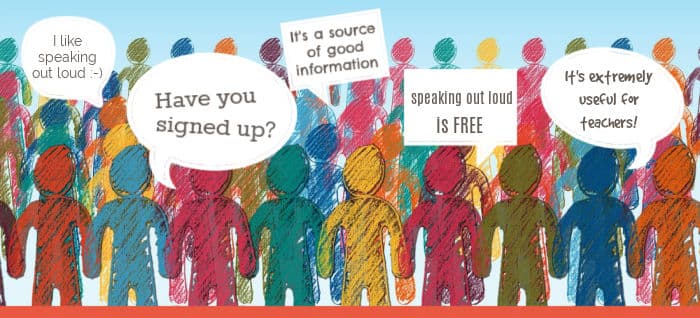 It's for teachers 
If you're teaching communications or public speaking classes from middle school up, you'll find the printable resources I often include with the articles I post really useful. As examples check these pages:
And likewise the step by step instructions for public speaking activities of varying sorts. All of them fun and effective!

It's for students
If you're a student you'll find step by step help with finding good speech topics, how to write varying types of speeches (with examples), how to rehearse a speech well and, much more. In short, loads of great information about preparing and delivering stand-out presentations.

speaking out loud is something for nothing!
It's free. The total cost to you is, in the words of my Granny, '"diddly-squat". In ordinary non-Granny speak that's nothing.

You give me your email address and I give you immediate access to new and updated public speaking resources. It's simple, easy, and without any catches.
To see an example click speaking out loud
Subscribe to be sure you get the next alert
(Please help me give you what you want by double, double checking your email address when you enter it! Thanks.)