You are here: HOME › How to write a eulogy › Free sample eulogies
Free Sample Eulogies

The free sample eulogies submitted through this page are here to help others. You'll find them below the submission form further down.
This is a growing collection of funeral speeches written by people from all over the world and yet, just like yourself. They too have family and friends, whom they care for deeply. You'll see there are tributes for mothers, fathers, grand parents, brothers, friends, colleagues ... in short; loved ones.
All of them have been freely given in response to my invitation. It's our hope that they help and inspire you.
Why share a deeply personal speech?
Because writing a funeral speech can be a difficult and lonely task. Having sample eulogies to read lessens the burden, providing a starting place enabling people to begin. Perhaps that's already been your experience. You may have been looking to see what you could find too, for inspiration to help you write, and that search led you to this page.

There are two eulogy samples here that I have written. They are
frequently visited but I would dearly love people to see more - to see diverse treatments, unique to the individuals they honor.

So ...
Would you consider sharing a eulogy you have written?
Sharing helps others enormously.

Every day people search for tips on how to write eulogies or for eulogy samples. I know because of what I see in my web site visitor statistics.

And you know how it is with a speech of this sort. There is usually little time to prepare and you so want to get it right.

Building a library of eulogy examples assists in the best possible way. Reading what others have written inspires and gives folk the courage to do what they need to do.

Let your example eulogy benefit others by sharing now. It's  simple to do.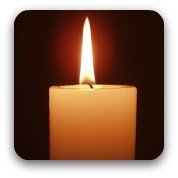 When you're ready ...
PS. If you would like to enter your eulogy but have privacy concerns around using your loved one's real name you could either use a fictional one or write XXXX in its place. Be assured too, that although there is the possibility that people reading your offering might wish to respond, no comment goes live without my permission.
Click below to see eulogies or funeral speeches from other visitors to this page...