50+ example eulogies
 Eulogy examples

50+ sample funeral speeches

By: Susan Dugdale | Last modified: 04-09-2021

You have access to 50+ eulogy examples through this page. All have been shared by their writers to help others: people like yourself.
About this special page
The page has two main functions. Both are important.
1. Access to eulogy samples

The first job the page does is to provide a gateway to a growing collection of funeral speeches. These have been written by people from all over the world and who are, just like you.
They too have family and friends, whom they care for deeply.
Scroll down below the submission form enabling people to send their eulogies to me, and you'll see there are links to tributes for mothers, fathers, grand parents, brothers, sisters, aunts, uncles, cousins, friends, colleagues ... in short; loved ones.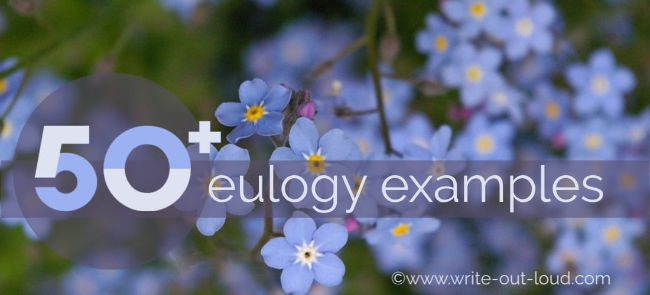 It's our joint hope, those who have sent me their eulogies to publish and mine, that they help, and inspire you.
If you need to write a eulogy, then after reading one, two or more of them, you are able to begin.  Or if you need comfort, that you find it.
2. Share a eulogy you have written
The second purpose and function of the page is that it allows people to share, via the submission form, already mentioned, the eulogies they have written.
Why share a deeply personal speech?
Because writing a funeral speech can be a difficult, sad and lonely task. Having these example eulogies to read lessens the burden, and often provides a starting place enabling a person to begin.
Right now, maybe the person needing the reassurance these speeches can bring is you.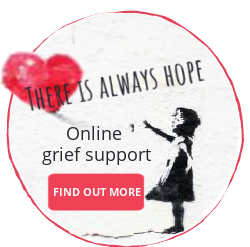 Do you have a eulogy to write? Is that why you are here reading this page?
People share because they know how hard it can be to pull thoughts together, particularly when grappling with grief. It's a kind and generous act, one that's been repeated over 50 times already.
Wonderfully, some of the people who've come searching for eulogy examples to help them write, have returned to share what they've written.
(After you've read a few examples and you want help to prepare your own speech you'll find it here: how to write a eulogy. The page has step by step instructions, examples and a very useful free 15 page printable eulogy planning template.)
History behind this collection of eulogy examples
It all began with the two eulogy examples I wrote. Almost as soon as I put them online they attracted an enormous number of visitors. It was then I realized the need for more. My two were definitely not enough! 
I also realized the eulogies I had written would not appeal to everybody.  To be really useful there needed to be a wider variety of speeches to embrace the diversity of people who visit these pages.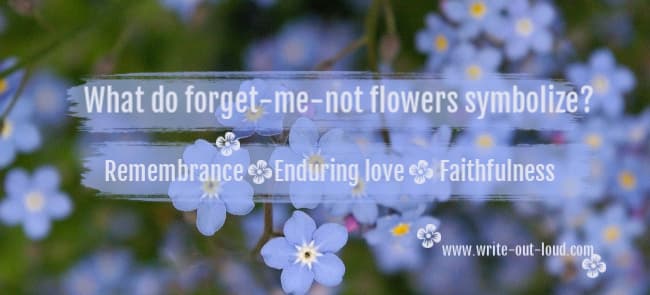 People arrive here from all around the world. They have different faiths and different ways of honoring their dead.
And there are many for whom English is their second, third or even fourth language. What they, we, all share is the desire to speak about our loved ones the best way we can. Hence this collection.
The more samples we have, the more likely a person is going to find a speech that resonates and meets their needs.
Find sample eulogies more easily
To make it easier to find eulogy examples of the type you want to read I've created a new page of sample eulogies and grouped them: eulogies for mothers, fathers, sisters, sons, grandmothers, grandfathers, friends, colleagues, and so on. The page also has links to all the other resources on my site to help prepare a eulogy: how to write one, readings or poems you may like to include etc.
On this page the eulogies appear in the order they've been submitted for sharing. The most recent is at the top of the list!
So, if you've  written a eulogy ...
Would you consider sharing it?
It would help others enormously.

Every day people search for suggestions on how to write eulogies or for eulogy examples. I know because of what I see in my website visitor statistics.

And you know how it is with a speech of this sort. There is usually very little time to prepare and you so want to get it right.

A collection of eulogy examples helps in the best possible way. Reading what others have done inspires and gives folk the courage to do what they need to do.

You could let the eulogy you've written help by submitting it now. It's really simple to do.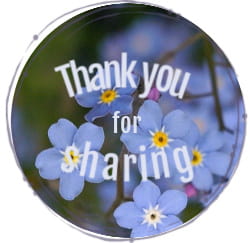 When you're ready ...
PS. If you would like to share your eulogy but have privacy concerns around using your loved one's name you could either use a fictional one or write XXXX in its place. Be assured too, that although there is the possibility that people reading your speech might wish to respond, no comment goes live without my permission.
Click the headline links below to read the eulogies or funeral speeches shared by visitors to this page...

Do you need someone to talk to about grieving?
Have you considered online grief counseling?
Private, one to one, anytime, anywhere, help with grief
In the interests of transparency, before I go on, this information about online grief counseling and support is sponsored by BetterHelp. When a person signs up for counseling from write-out-loud.com I receive a commission for providing the link enabling the connection.*
Grieving is a zig, zag, slip, sliding journey.
Some days it can be hard to eat, to breathe, sleep, brush your hair, get out of bed, get dressed, answer your phone, have a shower or, go to work.
Finding a reason, or the energy, to do things you once regarded as so ordinary you did them without thinking, is tough. Especially when you feel alone. 
Is this you? 
Online counseling can offer the support you need.
Despite what well-meaning friends or family might tell you there are no "right" ways to grieve. And neither are there "right" stages which everyone must pass through in a "right" sequence.
When you meet with an online grief counselor you will be understood, and carefully guided towards finding a way forward.
Just fill out the online questionnaire and within minutes you will be assigned the professional grief counselor most suitable for your needs. You don't even have to use your own name if you don't want to.
You'll pay an affordable fee set according to the length of the subscription plan you choose.
Access your counselor whenever you want via chat, messaging, video or phone.
Or find out more about

how online grief counseling works

.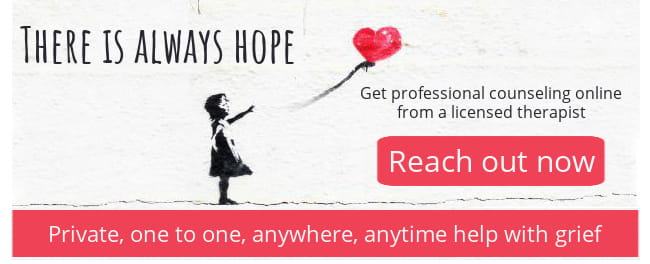 * Read independent BetterHelp customer reviews on TrustPilot.