You are here: HOME › Speech topics › Commemorative speech topic helper
Commemorative speech topic helper

The ideal commemorative speech topic is one that inspires your audience. It enthralls, uplifts and whirls them through a journey of transformation.
By the time you tuck your cue cards back into your pocket at the end of the speech you give, you'll want to know you've left your audience enriched.
Choosing the best speech topic

But how do you choose exactly the right commemorative speech idea?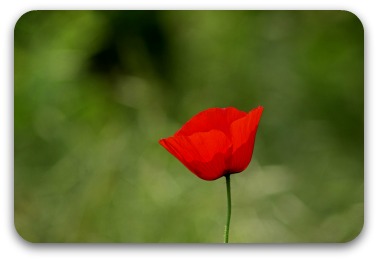 The process begins, not with your choice of subject but with:
understanding the purpose of the occasion
and the audience.
Once you've grasped that your topic selection will be so much easier and, because you've done the analysis, you'll be more likely to make the best decision.
Let's focus on those now.

What is the occasion?
Commemorative speeches do as their title suggests: commemorate. They celebrate, praise, or pay tribute to memories. These could be memories of a person, a group, an institution, a thing, an event or an idea.
The goal/purpose of the commemorative speech (or tribute speech) is always to unite the audience, to bring them together to collectively inspire, to re-dedicate and refocus their energies through honoring and remembering the past.

Examples of occasions calling for this type of speech are anniversaries, reunions, dedications, national and international remembrance days and funeral or memorial services.

To help yourself make the best choice of topic find out as much as you can about the event and the organization behind it.
Talk to the event managers about what they'd like you to focus on.
If it's a regular event, find out what past speakers have spoken about or ask folk who've been in the audience what has been successful and why.
Who is your audience?
Consider who is listening to you.

Why are they there?

What unites them?

What experiences have they shared?

What do they expect from you?

What do they hope for?

What do you know about their values or beliefs?

What are their concerns or worries?

And now that you know more about the speech context you're ready to start thinking about what your commemorative speech topic could be.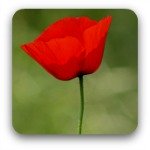 Because this type of speech is more about honoring the qualities enabling a person, organization or group to act in the way they did, the speech is not a recital of facts. Instead the facts, when they are recalled, are a backdrop used to demonstrate or illustrate the qualities being celebrated.

So in thinking about this, what themes or values will you focus on?
Use your knowledge of the event and the audience to guide your choice.

Commemorative speech topic themes
bravery
courage
dedication
loyalty
service
resourcefulness
creativity
originality
adaptability
openness

independence
perseverance
selflessness
kindness
cheerfulness
clarity
innovation
humor
modesty
respectfulness

Choosing material to fit your theme

Your next job is to select material to best illustrate the qualities you've chosen.
Will your commemorative speech topic retell stories about past events and people already known to the audience?
Will you research history to find inspiring events, stories or quotations to echo, reinforce and add to your speech?
Will you use your own experiences?
The answer to those three questions is YES.
The most satisfying speech draws from all three elements and combines them eloquently.
Would you like to read a sample tribute speech?

This is a tribute speech for my Mother, Iris.
You're most welcome to use it as a springboard for the commemorative speech you have to write.
Or find out more about the special qualities of tribute speeches with links to well known examples.

In summary, a great commemorative speech topic:

is in tune with the audience's values

is sincere and relevant

uses the language of oratory (figurative language) to capture the hearts of its hearers
The link will to take you to a page on 'How to write a poem' which includes a large section on figurative language.

includes story telling

invokes all the senses - sight, sound, touch, smell & taste

leaves the audience uplifted and inspired

If you're looking for examples of people, events or speeches to inspire your
commemorative speech topic choice you'll find a wonderful collection of resource links in the box below.