An award acceptance speech to inspire

In October 2009 Zambian school principal Olive Mumba traveled 10,000 miles to say thank you for being given an educational award honoring her commitment to provide schooling for children from poor families in her Lusaka community. Below is the full text of her award acceptance speech - inspired, impassioned and humble.  It was delivered at the Seattle Academy of Arts and Sciences Zambia-Seattle Partnership 'Building Our Future' Award/Dinner and at its end she received a standing ovation.
Olive Mumba, Principal, Birdland School, Lusaka, Zambia

"I bring you special greetings from Zambia, 'the real Africa' where hospitality is our second nature and where the warmth of the sun is like the smiles on every face.

I must say that I am humbled, honored, and at the same time excited to be in your midst to receive the award of  'Building our Future'. As I do so, I wish to recognize the presence of…..(names of special guests were inserted here) Let me simply say I wish to recognize all the people to whom an especial reference is due and that is all of you dear ladies and gentlemen gathered tonight.

Ladies and gentlemen, my acceptance and receipt of this award and honor would be not be complete without letting you walk with me along memory lane, to see where we are coming from,  and to pay tribute to the many gallant men and women who have made this milestone a reality.

In 2001, Birdland was established to provide primary education in the Kaunda Square and surrounding communities of Lusaka. As I speak, the school has grown from 2 children in 2001 to 300 children currently and caters for children from nursery to 7th Grade. These children are served by a dedicated team of teachers and support staff whose number now stands at 23.

As the school was growing, we realized that some of the parents and guardians were struggling to pay the minimal school fees. In order to assist them, we started a revolving fund from which the parents would borrow and start up small business ventures. This enabled them to pay the school fees and to improve their livelihood.

Ladies and gentlemen, I stand here, tall and excited to let you know that this effort has resulted in the setting up of a duly registered and viable micro-finance institution whose target market has grown from what it was to now cater for the rural women who require finance to either obtain agriculture implements or to send their children to school. I am glad to report that this facility currently has a portfolio of 240 clients!

In 2004, a partnership was forged between the Seattle Academy of Science and Arts and Birdland School. This partnership has grown and accomplished many notable things including the following:

The construction of an ablution block which has reached near completion with the help of  funds made available by SAAS

24 laptops were donated to Birdland school resulting in increased computer literacy of the children

44 school desks were procured again with the help of  funds made available by SAAS

At various intervals we have received an assortment of reading books

The donation of a book binder has enabled Birdland School to make simple books which our children use either as reading books or workbooks

The donation of uniforms, bedding and clothing for some of our vulnerable children has certainly put beaming smiles on the faces of many

The mattresses that were donated did not benefit the children alone but their parents and guardians as well

The burden of paying school fees for some of our vulnerable children has also been eased by the support of both past and current students of the Seattle Academy of Science and Arts.

Currently, we are constructing a school library. It  will have a sitting capacity of 50 students and will also be used a resource center. It will not only cater for the pupils but also for the community in which the school is located.

You may wish to know that there is no such facility in the entire area and the nearest library is located almost 7 kilometers away. We believe that as children have access to books and the internet, they will be able to do more research and understand the world better.

Ladies and gentlemen, today we face the following challenges:

the ongoing development of infrastructure  

the construction of classroom blocks

teacher retention

as well as the urgent need to put in place a reliable water supply and sanitation system.


Yes, they are big challenges and could be overwhelming if we let them. But we will not let them! We are determined to face them and win through.

On behalf of Management and Staff of Birdland School, allow me to pay special tribute to Don Zwiers, Sonja Nielsen, Douglas, Peter, and Nick Lew for magnifying my little efforts and making this award possible. I must also express my thanks, deep admiration, and appreciation to Melinda Mueller who took the risk of trusting a total stranger several years back when this dream was in its infancy.

My other thanks go to all of the past and present students, parents and guardians  as well as partners for your financial and material support without which our projects would not have taken off.  Back home, my dearest friend and Husband Phillip, and my two wonderful children, Kalomba and Lomadinga also deserve my deepest expression of gratitude for their support and confidence throughout this journey.

Ladies and gentlemen, if this award stands for anything, it stands for the united spirit in all of us even though it has my name on it. I achieve because we achieve and we achieve because we meet the challenges together!

As I accept this award on behalf of you all I would like to remind everybody that what we are doing today is planting a seed for the future. Thank you so much and God bless you all!"

---
Background of Olive's award acceptance speech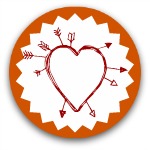 The Seattle Academy of Arts and Sciences
(SASS) runs a partnership program with schools in Zambia. Its students take part in fundraising activities to raise money for books, desks,teaching equipment and buildings.
The school also recognizes those who have made significant contributions to enhance the lives of others. In 2009 their annual 'Building Our Future' award went to Olive Mumba, Principal and Founder of Birdland School, Lusaka, Zambia in acknowledgment of her work and ongoing tireless passionate commitment to enable the children in her community to have an education.
(Read more about the history of Birdland School)
To receive the award Olive went to Seattle. During her 3 week stay she visited the SASS classes whose students had fund raised for her school, was interviewed by local newspaper reporters, and attended the dinner where she delivered this award acceptance speech.
- Photos from the Leadership Award Dinner