Poems to read aloud for funerals
15 much loved funeral poems

Uplifting readings & poems to read at a funeral service
By: Susan Dugdale | Last modified: 11-09-2022
Many of these funeral poems and readings you will recognize as much loved old friends because you will have heard or read them before. And some will be new to you.
All of them deal with the thoughts and feelings arising from the fundamental questions we all ask ourselves about death, dying, grief, loss, love and life.
The collection is deliberately eclectic: reflecting the enormous variation of interpretation we bring to the profound events in our lives. 
The poems are not in any particular order and come from widely diverse time periods and cultures. You'll find some are philosophical, some are comforting, while others are painfully personal.
I hope there is something here to meet your need.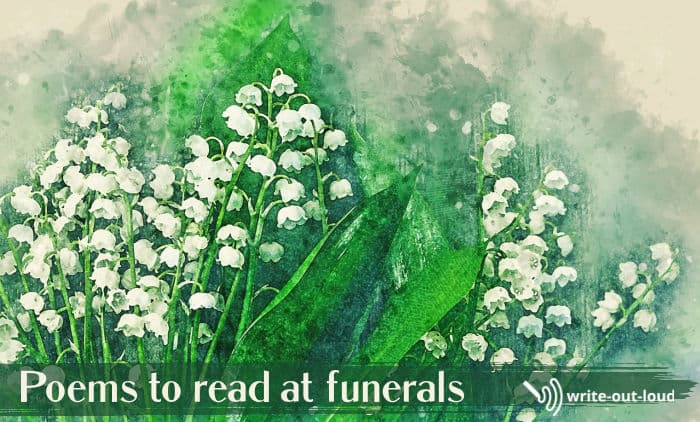 How to best to find what you want from these poems

Give yourself time and read them through slowly, allowing yourself to fully take in what they're saying. 
When you find a poem you like, try reading it aloud. (If you're unsure about how to begin to do that the link will take you to a page covering how to read a poem aloud at a special event like a funeral, birthday party or a wedding service. You'll find all the step by step help you need.)

I've also recorded some of these poems myself. You'll find links to the audio below the text. If you're unfamiliar with the poem they'll give you an idea of how they sound out loud.
Please take what you need. Just copy and paste.
Where a poem is attributed to a specific person, I've included their name. Please do the same if you use any of them.
Remember Me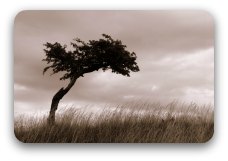 Remember me when I am gone away,
Gone far away into the silent land;
When you can no more hold me by the hand, 
Nor I half turn to go, yet turning stay. 
Remember me when no more day by day 
You tell me of our future that you planned: 
Only remember me; you understand 
It will be late to counsel then or pray.
Yet if you should forget me for a while 
And afterwards remember, do not grieve: 
For if the darkness and corruption leave
A vestige of the thoughts that once I had, 
Better by far you should forget and smile 
Than that you should remember and be sad.
From: Goblin Market, The Prince's Progress and Other Poems by Christina Rosetti, 1862.
Listen to Remember Me
About these funeral poems and readings 

To the best of my knowledge all of the material here is freely available in the public domain and not subject to copy-right laws or is available for 'fair use'.

However if I have unintentionally infringed anyone's copyright please contact me. I will remove the poem/reading immediately.
To Those Whom I love & Those Who Love Me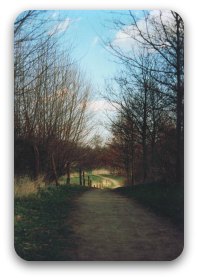 When I am gone, release me, let me go.
I have so many things to see and do,
You mustn't tie yourself to me with too many tears,
But be thankful we had so many good years.
I gave you my love, and you can only guess,
How much you've given me in happiness.
I thank you for the love that you have shown,
But now it is time I traveled on alone.
So grieve for me a while, if grieve you must,
Then let your grief be comforted by trust.
It is only for a while that we must part,
So treasure the memories within your heart.
I won't be far away for life goes on.
And if you need me, call and I will come.
Though you can't see or touch me, I will be near.
And if you listen with your heart, you'll hear,
All my love around you soft and clear.
And then, when you come this way alone,
I'll greet you with a smile and a 'Welcome Home'.
Anon.
I Am Standing Upon The Seashore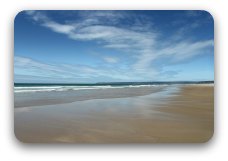 I am standing upon the seashore.
A ship at my side spreads her white
sails to the morning breeze and starts
for the blue ocean.
She is an object of beauty and strength.

I stand and watch her until at length
she hangs like a speck of white cloud
just where the sea and sky come
to mingle with each other.
Then, someone at my side says;
"There, she is gone!"
"Gone where?"
Gone from my sight. That is all.
She is just as large in mast and hull
and spar as she was when she left my side
and she is just as able to bear her
load of living freight to her destined port.
Her diminished size is in me, not in her.
And just at the moment when someone
at my side says, "There, she is gone!"
There are other eyes watching her coming,
and other voices ready to take up the glad shout;
"Here she comes!"
And that is dying.
Henry Van Dyke (American short-story Writer, Poet and Essayist, 1852-1933)
Death Be Not Proud (Holy Sonnet 10)
Death be not proud, though some have called thee
Mighty and dreadfull, for, thou art not soe,
For, those, whom thou think'st, thou dost overthrow,
Die not, poore death, nor yet canst thou kill mee.
From rest and sleepe, which but thy pictures bee,
Much pleasure, then from thee, much more must flow,
And soonest our best men with thee doe goe,
Rest of their bones, and soules deliverie.
Thou art slave to Fate, Chance, kings, and desperate men,
And dost with poyson, warre, and sicknesse dwell,
And poppie, or charmes can make us sleepe as well,
And better than thy stroake; why swell'st thou then?
One short sleepe past, wee wake eternally,
And death shall be no more; death, thou shalt die.
John Donne
Listen to a reading of Death Be Not Proud

Click the image below to hear the reading of the poem I've uploaded to my fledgling YouTube channel.
Prayer of St. Francis of Assisi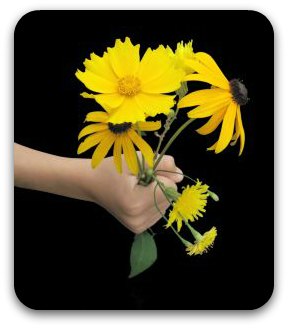 Lord, make me an instrument of your peace.
Where this is hatred, let me sow love;
Where there is injury, pardon;
Where there is doubt, faith; 
Where there is despair, hope;
Where there is darkness, light
And where there is sadness, joy.
O Divine Master,
grant that I may not so much seek to be consoled as to console;
to be understood as to understand; 
to be loved as to love.
For it is in giving that we receive;
It is in pardoning that we are pardoned,
and it is in dying that we are born to eternal life.
Love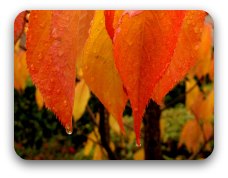 Love means to learn to look at yourself 
The way one looks at distant things, 
For you are only one thing among many. 
And whoever sees that way heals his heart, 
Without knowing it, from various ills 
A bird and a tree say to him: Friend.
Then he wants to use himself and things
So that they stand in the glow of ripeness.
It doesn't matter whether he knows what he serves: 
Who serves best doesn't always understand. 
Czeslaw Milosz
Remember Me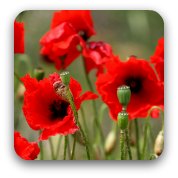 To the living, I am gone,
To the sorrowful, I will never return,
To the angry, I was cheated,
But to the happy, I am at peace,
And to the faithful, I have never left.
I cannot speak, but I can listen.
I cannot be seen, but I can be heard.
So as you stand upon a shore gazing at a beautiful sea, 
As you look upon a flower and admire its simplicity,
Remember me.
Remember me in your heart:
Your thoughts, and your memories,
Of the times we loved,
The times we cried,
The times we fought,
The times we laughed.
For if you always think of me, 
I will never have gone.
Margaret Mead
Listen to a reading of Margaret Mead's Remember Me
More poems called Remember Me
There are at least four much loved funeral poems titled Remember Me: one by Margaret Mead, one by Christina Rossetti, one by Anthony Dowson and another by David Harkins.
To read them, listen to them and get a printable for each of them go to: Funeral poems| Remember Me
Afternoon in February
The day is ending,
The night is descending,
The marsh is frozen,
The river dead. 
Through clouds like ashes
The red sun flashes 
On village windows 
That glimmer red. 
The snow recommences;
The buried fences
Mark no longer
The road o'er the plain;
While through the meadows,
Like fearful shadows,
Slowly passes
A funeral train.
The bell is pealing,
And every feeling
Within me responds
To the dismal knell;
Shadows are trailing,
My heart is bewailing
And tolling within
Like a funeral bell.
Henry Wadsworth Longfellow
Remember Me - I Will Live Forever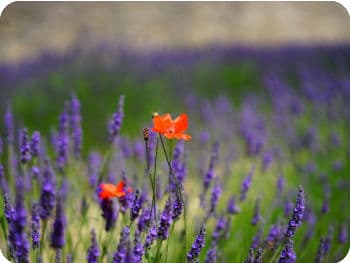 The day will come when my body will lie upon a white sheet neatly tucked under four corners of a mattress located in a hospital; busily occupied with the living and the dying.  At a certain moment a doctor will determine that my brain has ceased to function and that, for all intents and purposes, my life has stopped.

When that happens, do not attempt to instill artificial life into my body by the use of a machine. And don't call this my deathbed. Let it be called the bed of life, and let my body be taken from it to help others lead fuller lives.
Give my sight to the man who has never seen a sunrise, a baby's face or love in the eyes of a woman.
Give my heart to a person whose own heart has caused nothing but endless days of pain.
Give my blood to the teenager who was pulled from the wreckage of his car, so that he might live to see his grandchildren play.
Give my kidneys to the one who depends on a machine to exist from week to week.
Take my bones, every muscle, every fiber and nerve in my body and find a way to make a crippled child walk.
Explore every corner of my brain.
Take my cells, if necessary, and let them grow so that, someday a speechless boy will shout at the crack of a bat and a deaf girl will hear the sound of rain against her window.
Burn what is left of me and scatter the ashes to the winds to help the flowers grow.
If you must bury something, let it be my faults, my weakness and all prejudice against my fellow man.
Give my sins to the devil.
Give my soul to God.
If, by chance, you wish to remember me, do it with a kind deed or word to someone who needs you. If you do all I have asked, I will live forever.
Robert N. Test (1926-1994)
Psalm 23 - The Lord's my Shepherd
The Lord is my shepherd; I shall not want.  
He maketh me to lie down in green  pastures: he leadeth me beside the still waters. 
He restoreth my soul: he leadeth me in the paths of righteousness for his name's sake. 
Yea, though I walk through the valley of the shadow of death, I will fear no evil: for thou art with me; thy rod and thy staff they comfort me.  
Thou preparest a table before me in the presence of mine enemies: thou anointest  my head with oil; my cup runneth over. 
Surely goodness and mercy shall follow me all the days of my life: and I will dwell in the house of the Lord for ever.
All Is Well
Death is nothing at all,
I have only slipped into the next room. 
I am I and you are you,
Whatever we were to each other, that we are still.
Call me by my old familiar name, 
Speak to me in the easy way which you always used, 
Put no difference in your tone,
Wear no forced air of solemnity or sorrow, 
Laugh as we always laughed at the little jokes we enjoyed together. 
Play, smile, think of me, pray for me. 
Let my name be ever the household world that it always was, 
Let it be spoken without effect, without the trace of shadow on it. 

Life means all that it ever meant. 
It is the same as it ever was, there is unbroken continuity.
Why should I be out of mind because I am out of sight? 
I am waiting for you, for an interval, somewhere very near, 
Just around the corner. 
All is well. 
Henry Scott Holland (1847-1918) Canon of St Paul's Cathedral, London, UK
Do Not Stand at My Grave and Weep
Do not stand at my grave and weep,
I am not there, I do not sleep.
I am a thousand winds that blow.
I am the diamond glint on snow.
I am the sunlight on ripened grain.
I am the gentle autumn rain.
When you wake in the morning hush,
I am the swift, uplifting rush 
Of quiet birds in circling flight.
I am the soft starlight at night.
Do not stand at my grave and weep.
I am not there, I do not sleep.
(Do not stand at my grave and cry.
I am not there, I did not die!)
Mary Frye
Listen to a reading of Do Not Stand at My Grave and Weep
On Death 
Then Almitra spoke, saying, "We would ask now of Death."
And he said: "You would know the secret of death. But how shall you find it unless you seek it in the heart of life?
The owl whose night-bound eyes are blind unto the day cannot unveil the mystery of light. If you would indeed behold the spirit of death, open your heart wide unto the body of life. For life and death are one, even as the river and the sea are one.
In the depth of your hopes and desires lies your silent knowledge of the beyond.  And like seeds dreaming beneath the snow your heart dreams of spring. Trust the dreams, for in them is hidden the gate to eternity.
Your fear of death is but the trembling of the shepherd when he stands before the king whose hand is to be laid upon him in honor. Is the shepherd not joyful beneath his trembling, that he shall wear the mark of the king? Yet is he not more mindful of his trembling?
For what is it to die but to stand naked in the wind and to melt into the sun? And what is to cease breathing, but to free the breath from its restless tides, that it may rise and expand and seek God unencumbered?
Only when you drink from the river of silence shall you indeed sing. 
And when you have reached the mountain top, then you shall begin to climb.
And when the earth shall claim your limbs, then shall you truly dance.
Kahlil Gibran - from The Prophet, 1923
On Pain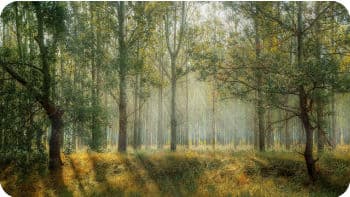 And a woman spoke, saying, tell us of pain.
And he said; 
Your pain is the breaking of the shell that encloses your understanding. 
Even as the stone of the fruit must break, that its heart may stand in the sun, so must you know pain.
And could you keep your heart in wonder at the daily miracles of your life, your pain would not seem less wondrous than your joy; 
And you would accept the seasons of your heart, even as you have always accepted the seasons that pass over your fields. 
And you would watch with serenity through the winters of your grief. 
Much of your pain is self-chosen. It is the bitter potion by which the physician within you heals your sick self. Therefore trust the physician, and drink his remedy in silence and tranquility. 
For his hand, though heavy and hard, is guided by the tender hand of the Unseen. And the cup he brings, though it burn your lips, has been fashioned of the clay which the Potter has moistened with His own sacred tears. 
Kahlil Gibran - from The Prophet, 1923
Bury my body but don't bury my beliefs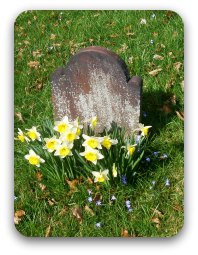 A time will come when my life will cease. But when that time comes, I ask that you remember these things:

BURY MY BODY but don't bury my beliefs 
BURY MY HEART but don't bury my love
BURY MY EYES but not my vision 
BURY MY FEET but not the path of my life
BURY MY HANDS but don't bury my diligent efforts
BURY MY SHOULDERS but not the concerns I carried
BURY MY VOICE but not my message 
BURY MY MIND but don't bury my dreams 
BURY ME but don't bury my life.

IF YOU MUST BURY SOMETHING, LET IT BE MY FAULTS AND MY WEAKNESSES. BUT LET MY LIFE CONTINUE ON IN YOU. 
Randall (Randy) Rohr - Spiritual Life Coach
Related pages:
If you're still looking for something suitable be sure to browse through my other page of funeral poems and readings which includes, W.H. Auden's 'Funeral Blues', used in the film 'Four Weddings and a Funeral.'

There is also this large selection of 'Calm, Comfort, & Heal' themed inspirational quotations drawn from widely varied sources many of which would make very good funeral readings.

Or perhaps you'd like to read a Sample Eulogy?

The link will take you to two written by me. We also are privileged to have a growing collection submitted by site visitors. You'll find those by clicking eulogy samples.

Would you welcome creative funeral ideas?
If you're struggling to find what you need, help is just a click away.
Creative Funeral Ideas is an invaluable resource offering guidance and support.