Engagement party speeches

- how to, what to - guidelines for preparation

Engagement party speeches: the not so secret ingredients behind giving a good one are planning ahead, plus preparation, and practice.
That seemingly effortless easy eloquence you admire in others will have been planned and then very carefully rehearsed!

What's on this page:
adaptable guidelines to help you prepare a sincere speech
who is expected to deliver the speech and when
the length of the speech
content suggestions for opening, middle and conclusion
the best way to begin the process of writing the content
a link to 5 example engagement toasts 
links to help with delivery and rehearsal 
Remember this is NOT the wedding speech. That is ahead. What is needed now is a brief (1 - 2 minutes) speech marking and celebrating the commitment to marry.

Engagement Party Speeches - Who Speaks?
Who delivers engagement party speeches depends on the style of the event.

Is it formal? Or informal?
Who is hosting the party?

Traditionally the event is held by the bride's family and the father gives the opening speech.

However things are not always traditional!


The speech could also be delivered by the groom-to-be, the bride-to-be, the mother of the bride or groom, a close friend of either of them, or a much respected senior family member.
In addition a speech in reply and/or other speeches may be expected depending on the circumstances.
When in the course of celebration is the best place for the toasts?
The most appropriate spots for the speeches are at the beginning, after everybody has arrived, just before eating or cutting the cake if you have one and at the close of the function.
Check with the party organizers when they have scheduled your toast.


What to say - the content of your speech
To make your speech flow easily from idea to the next and to include all you want to express it's essential to plan.

You'll need an opening, a speech body where you give your main ideas or thoughts about the engagement, and a conclusion.

"Love is just a word until someone comes along and gives it meaning."

In the opening:
introduce yourself. There may be guests who don't know you and your relationship to the couple.

welcome everybody. If there are very special guests or people who have gone to extraordinary lengths to be present mention them by name.

give thanks to everybody for coming together to share and celebrate the occasion.


In the body (middle) of your speech:
share a story or anecdote about the engaged couple/your daughter/son/best friend
share the pleasure you feel as a result of the engagement


In the conclusion:
express your hopes/wishes for their future

and finish with a toast.

Writing the content
Give yourself time to prepare. Please, don't skimp on this step! It really does underpin your success.

Gather some ideas together. (Relax, they don't have to be perfect!) Beginning will kick-start the creative process and soon you'll find you have more than you can use and you'll be able to choose the best ones.

But before you put pencil to paper though consider your audience and the purpose of the speech. Leave out references to potentially embarrassing or humiliating incidents, vulgarity, sensitive topics and jokes which only a few understand.

The goal here is inclusively celebrating the couple's new commitment. Alienating groups within your audience isn't what you want to be doing!

"Love one another and you will be happy. It's as simple and as difficult as that."
- Michael Leunig

Beginning ideas:
Use these content ideas as starting points:

interests/hobbies/sports etc that the couple share

their meeting - where and how they met

how you knew the relationship was serious

a quotation, song fragment or poem that expresses an aspect of the couple's relationship you admire

family background

childhood hopes, dreams and happenings


Engagement speech samples
Read these 5 example engagement toasts from a father, mother, friend, groom and bride-to-be and use them as a starting point to write your own.

Select and test your material
Pick the best of your ideas to form the body or middle of speech and then add the opening and conclusion.

Test it by reading it aloud. Is it too long? Too short? Does it make sense - flow from one idea to the next easily?
Revise if necessary.

Once you think you have your speech more or less how you want it, give it a trial run in front of friends or family.

Ask them to listen to make sure you're covering everything you wanted to appropriately and that you've left nothing really important out.


How to say your engagement party speech

Having invested so much and care in writing the speech it would a total shame not to deliver it well.

The key to great delivery is simple - practice. The more practice you do, the easier it will be to give your speech effortlessly. The starting point is to know it thoroughly so that you are not relying on reading it word for word from a piece of paper.

Use cue cards to be safe
If you need assistance recalling the flow of material consider cue cards.

Reading your text doesn't have the same audience impact as using note or cue cards, or no notes at all because while you are reading your head is down and your eyes are focused on finding the right words.
Using cue cards enables you to look at your audience, to interact more freely with them, to smile and make eye contact.
Click the link to find out how to make and use cue cards.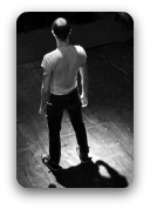 Rehearsal
Once you know the flow of your material (and have made your cue cards if you are going to use them) practice your speech by rehearsing, repeating it over in your mind as your commute, and saying it aloud where ever possible.

Practice speaking clearly, slowly enough for everyone to take in what you are saying and loudly enough for them to hear.

Click this link for more about how to rehearse. These tips will help you fine tune your performance.

Related pages:
Get more help with preparing your speech by checking these out: 

---