Speech Generation Program

- build your speech in minutes

consectetur adipiscing elit?

sed do eiusmod tempor incididunt ?

Lorem ipsum dolor sit amet?

dolore eu fugiat nulla pariatur. Excepteur dolore eu fugiat nulla pariatur. Excepteur

sint occaecat cupidatat non proident

officia deserunt mollit anim id est laborum:
fugiat nulla pariatur
consectetur adipiscing elit
incididunt :
Put content of your choice for this page

To use Skype you need:
How does meeting work?
It's simple! We arrange a time and date, log in to Skype, connect and meet - one to one. If you are out of my time zone (NZST - UTC/GMT +12hrs) we'll use this international meeting planner to plan a connection.

How do we decide what to focus on?
That's simple too!
You tell me ahead of time, beginning with filling out the questionnaire form below.
We have an initial (free) get together to discuss in further detail what you want to achieve and to make sure we can work with each other productively.
Then I take the information you've provided and shape/design a session, or series of sessions, especially tailored to meet your specific needs.
Is there after-session support?
Once the session is through I will email you a summary of the material covered as well as action points and/or resources discussed.
How much does Skype coaching cost?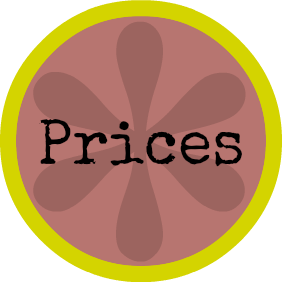 How, what, and when do I pay?
A 45 minute session = US $60 payable by PayPal
A 60 minute session = US $80 payable by PayPal
Or book 3 X 45 minute sessions for US $150 payable by PayPal
You pay for your session(s) once you have submitted your questionnaire, I have reviewed your request, we've had a preliminary chat to see if we can work together AND we have agreed on the next meeting date and time.
It doesn't matter if you don't have a PayPal account as you can pay using your credit card.

Click to check my Terms and Conditions
Who are you?
Understandably, most people like to know who the person is behind the words, particularly before they go clicking any PayPal links and flashing credit cards around!
Here's the essentials:
I have a degree in English and psychology.
I am a trained teacher.
I have over 20 years teaching experience specializing in drama.
I am an active and current member of Toastmasters International.
Click the link to find out more about me.
Please note:
I am not a qualified speech therapist. If you have difficulties principally arising from disfluencies such as stammering or stuttering check this website: Stuttering Foundation of America as an excellent starting point. You deserve and need specialty services beyond those I am able to provide.
Ready to fill in the Skype coaching form?
Please include as much relevant detail as you can. This helps me help you more effectively and quickly.
I will be in touch with you as soon as I can after I get your completed form.
*If you're not quite ready to complete the skype coaching form because you've got questions, please ask them through my contact form. I'll get back to you as soon as I can.
Related pages you may find useful:
Terms and Conditions 
These are here to protect either of us from any potential misunderstandings. Obviously there is room for flexibility providing changes are agreed upon ahead of time.
Payment must be received via PayPal 24 hours before the session.



If payment is not received the session will be canceled.
If you are late logging in to your session, it will still finish at the agreed time - extra time will not be added.
No refunds will be given if you fail to log in for your session.
I, Susan, will not be held responsible for any connection or technical difficulties that may occur during the session.